We've built our firm on lifelong relationships rooted in performance and trust.
Asset Retention,
In 2009 Troy "inherited" my account, when a previous financial advisor retired. Troy has been extremely helpful to steer my financial stability over all these years. Together with his very competent staff I felt completely safe. He told me at our first meeting that I would never loose a penny of my investments. He has been correct and I am very thankful for that. Over the years he was able to change my various investments into Lifetime Income Benefits (LIBR). This gives me the the assurance that I am receiving the same amount on all of my investments on a yearly basis. That is very important since I am retired and know exactly the return on my investments.
In 2012 I remarried after my first wife's death in 2006. Kathy became a client of Troy's as well and she is receiving the same Lifetime Income Benefits on her investments.
We both feel secure in the hands of Troy and his staff.
Sincerely,
Jan S.
---
Dear Troy,
Larry and I want to thank you and the entire Asset Retention team for going above and beyond these past years… each and every time we call or email, each and every year! The level of trust you provide has been such a gift, as has the level of kindness, the attention to detail, as well as integrity and professionalism. Your help in dealing with Mom & Dad's contracts, before and after they passed away meant the world to me. Your constant help with our contracts is never ending ~ Thank you for all of that!! Thank you too for making us feel we are part of your very special Asset Retention family. We are very blessed to have you in our lives.
Sincerely,
Jan & Larry F.
---
Asset Retention,
I want to give a shout out to Troy Bender for his incredible customer service. To wit, Troy, thank you for your dedicated service! You are a remarkable and wonderful man to take such exceptionally good care of your clients. No, friends are what we are, trusted and loyal friends. We want you to know how much we appreciate you and all you do. You put in the long hours, you research the data for the facts and guide us into favorable financial circumstances despite every threat that would diminish our holdings. God bless you, Troy Bender!
Our 11th year with Asset Retention
Cheers!
Steve & Pam S.
---
Hi Troy,
Just a note to you and your team. I appreciate the efforts you and your team have taken to reach out to your existing clients… letting them know your team are available to assist us in these financially challenging, and discouraging, times.
In hindsight, I wish I had purchased a 4th annuity when we met in November. I wasn't ready then. I am waiting to recover some of my losses before I reconsider. However, more important, during the past few weeks, I have gained a growing appreciation for the annuities I do have, as the ride down the market hasn't been as severe for me as it has for most people.
Am I frightened about the near future of the stock market? No. Am I stressed? Yes. But please know, and let your staff know, you all provide a valuable service to your clients, and are appreciated.
Take care.
Peter K.
---
Asset Retention,
We joined Asset Retention in 2013 and this was the best investment decision of our life. Having lost a lot of money on the stock market, we searched for safer investments and came across Asset Investment. We attended a dinner seminar and were very impressed with the presentation. We immediately set up an appointment with Troy Bender. We signed up with him and never looked back.
Troy is extremely knowledgeable and tirelessly stays abreast with changes in tax and investment laws. He patiently explains the changes and their effects to his clients. He also constantly looks at how he can optimize his clients portfolios. We truly appreciate all his help and expert guidance.
We also want to express our deep gratitude to everyone at Asset Retention for all they do to ensure that our needs are met. They always go out of their way to ensure that our needs are taken care of. They are always friendly, easy to talk to and eager to please. The level of customer service is the best you will find. We have now retired and live a stress free life, thanks to Troy and Asset Retention. It was our lucky day when we met Troy Bender.
Peru and Pari R.
---
Dear Asset Retention Team,
My wife and I have been clients for many years and would like to offer to each of you a sincere thank you for your diligence, dedication, and support in helping to meet our long term financial goals as well as my current retirement needs. We have always been able to place our utmost confidence and trust on the entire team to work together as one in order to expedite the delivery and processing of critical documents for various investment accounts.
I very much appreciate the referrals we were given to update our living trust and the Medicare information and service that has helped us make important decisions regarding our medical and dental care. I have witnessed first hand the coordination, genuine care, and due diligence of this team with all you have done and will do in the coming years to ensure that not only my wife and I are financially secure, but our children and grandchildren as contingent beneficiaries as well. Secondly, I would extend my thanks and appreciation for the very thoughtful anniversary card signed by you all. We have been very blessed to have enjoyed forty-two years of marriage life and hope and pray there will be many more happy and healthy years to come.
Lastly, thank you all very much for the sympathy card and beautiful wind chimes given as your condolences for my father's sudden passing just before Thanksgiving. He lived a long life of ninety-one years and is resting now with my mother who died in July of 2012. We look forward to working closely with Asset Retention, having the peace of mind that you all strive, as champions in the industry, to provide the very best service to your clients.
Thank you all again and best regards,
Dave C.
---
"Troy: Your unique product knowledge, creativity, and sincere devotion to constantly search and strive so tirelessly for ways to best guide and serve each and every client is simply awesome.
But beyond that, you've put together a full-service team so that you can never cease to follow through and build on the trust placed with you.
To top it off, your warm and tender heart and ever-so-thoughtful gifts are an added BONUS.
After returning home from our last meeting with you, we suspended the pretty "MEMORIAL CHIME" you gave us.
Soon the soothing Ocean Breeze began composing and playing soft Angelic melodies. Patricia smiled and whispered: "THAT'S MY DEAR SISTER AUDREY PLAYING."
Oh, and Alex inflated the "FITNESS BALL" and started working out in order to make room for the "PECAN PIE" you've provided for Thanksgiving.
Thank you for all you do."
Patricia and Alex S.
---
"Troy, Thank you SO much for meeting with me last Friday.
I really appreciated your financial expertise that you extended to me as you released me of some of my stress by doing this for me. And Troy, thank you for your caring, compassionate hugs—your hugs and words meant SO much to me as I was having a real emotional day.
Your mother continues to be in my thoughts, meditations and prayers and I extend to you, Po, Wyatt and Sawyer my heartfelt love at this challenging period of time.
Becky H.
PS. God's inner peace to all of you."
---
"Dear Troy, I am pleased to have the opportunity to prove a letter of reference.
The only thing I usually gain from a free meal is a few unneeded pounds. The delicious meal at the Claim Jumper, provided by Asset Retention, on financial strategies for retirement proved to be the exception.
From the onset your presentation clearly pointed out that 90% of our investments were too risky for our ages and financial status. We were impressed by the depth of your knowledge and your creative applications for our financial needs. About halfway through your seminar my wife Cindy turned to me and said, "we need to schedule a consultation with Troy." We did, and the rest is history.
Troy has skillfully revised our entire portfolio and not only prevented us from losing money but enabled us to make a very substantial gain. The transactions were challenging to say the least. Without Troy's patience, perseverance and all the extra hours of phone calls this would have been an impossible task. My wife and I are very pleased with our current investments and feel very blessed that we have been provided with this opportunity.
After meeting with Troy, I told my Dad about what had been done for my wife and I. My Dad, who just turned 90 years old, has always been very secretive about his estate. To my surprise he asked me, "when are we going to meet with Troy?" His situation was even worse than mine. Troy totally revamped his estate. The results are miraculous. The money he saved by moving his investments and future savings by reducing his taxable income and estate taxes is substantial.
Our three children have also expressed interest in meeting with Troy in the near future. I only wish we would have had this opportunity at such a young age. The entire experience has been so positive. Troy and his staff have made my wife and I feel like family not clients.
Troy has been a real blessing to our family: We are the real winners in every way.
Troy, thank you for being our financial advisor and friend. God bless you and your staff."
Sam F.
---
"My wife and I moved from New York, having lived our entire lives there, 2 and 1/2 years ago.
As with any move, especially one involving such distance, we were faced with many things we needed to do, including finding a person to help us with our financial planning. After attending a number of seminars, and having our complimentary reviews, the choice became both apparent and easy and we chose Troy Bender and his team. While we can go on and on with accolades, especially being from NY, we will keep it short and sweet; in one word "UNBELIEVABLE." Perhaps our last meeting, yesterday, says it all.
We came in for our annual review and normally one would expect going over the same old things, saying thank you, and leaving. But not with Troy. He continues to demonstrate great insight and even answered many of our questions, many before our asking them. And we left knowing much more than when we came in, and with a feeling that someone was truly working for us and cared.
So, if you are looking for advice, or looking to improve your current situation, we strongly encourage you to meet with Troy, you will not be sorry."
Alan S.
---
"To All at Asset Retention Services
Just wanted to drop a note to everyone at the "Bender Group" - Thanks for the hard work that went into both the Boat Party and Referral Bash.
For Being out on PCH and the parking lot
For putting the gift packages together
For the framed picture of couples on the boat
For being gracious in all your contacts with us "Old Guys"!
For putting Love into Action.
Know that what you do behind the scenes is appreciated and not forgotten your follow up is impeccable. The mailings, direction to all events, the phone calls, the smiles - 2nd to none. Your attitude and enthusiasm are unmatched. I love how the "Bender Group" treats us "Old Guys"! As a matter of fact... I think you have completely changed the meaning of "Going on a Bender"!
Thanks again
Rob P.
---
"Hi Troy, We always appreciate your help in answering questions.
This note is a little overdue, but the sentiment is the same... Dad & I want to say "Thank you" to you for a variety of things. We appreciated the seat cushions (as Dad & I both have back issues), they come in very handy at our desk chairs at home. The safes for our important papers are very useful. The holiday pies were a nice treat to share. Of course the harbor cruise & dinner was wonderful and we met some nice, new friends. Thank you always for your time with our investments."
- Thank You
Connie & Lindy F.
---
"Dear Troy,
I want to thank you for sharing the evening aboard ship with you and your staff. It was a delightful occasion. The gracious hospitality excellent food and interesting table part news created a memorable event. Thank you for inviting us again this year."
Sincerely
Muriel W.
---
"Asset Retention Family,
The Dinner Cruise was fabulous, I met some wonderful people and made contact!" -
Sandra B.
---
"Troy, Po and Company,
Knowing people nice as you gives life a brighter touch, and so to each and all of you - Thanks very, very much!" -
Ron A.
---
"Dear Troy and The Asset Retention Staff,
We appreciate all that you do for your clients, you surely are protecting our retirement. And thank you very much for the outstanding delicious thanksgiving pie we had pecan and enjoyed every last bite!"
Betty and Don B.
---
"Dear Po and Troy, (and your staff)
With special thanks and much appreciation for your recent client appreciation party, the best one yet. The food was great. The entertainment was wonderful. The best "Elvis" look alike and act alike we had ever seen. And, the big surprise of winning a door prize, the most beautiful gift basket - 18 items. Thank you so very much!"
Harold and Mary B.
---
Dear Bender family and staff,
It was a fabulous event on the Icon yesterday! We all had a super good time, the food was outstanding and everything else just perfect. I would like to say an extra "danke" for letting me invite Carol on such short notice- she was so happy to be a part of this fun-party! You and your charming wife, adorable son and all your staff were simply wonderful.
Love, Dorothy H.
---
"Dear Troy, Po, and Staff
Thank you so much for the beautiful wind chimes. They are currently singing to Teresa and myself outside my home office. Such a peaceful chime that will keep my dad in my thoughts and heart whenever I hear them. Thank you again for thinking about me and for the wonderful chimes."
Love, Joan
---
"Thank you ever so much, Troy, for the most delightful sunset sail on the Newport Harbor aboard "ICON". The event was not only memorable because of its perfection, but also because of you and your fabulous staff. Thank you again"
Shelly and Roy
---
"Dear Troy and Po,
Thank you so much for waiting for us especially me. The party you provided felt like a family event. You and your staff provide a platform of confidence. Roseann and I enjoyed working with you. Be well,"
Matt E.
---
"Thank you all very much, for helping me keep my finances sound."
Shirley
---
"Asset Retention services,
Thanks to all of you for inviting me to such a special event, Thanks also for the Thanksgiving Pie (in advance!) and the charity donation Sincerely,"
Sylvia   
---
"Hi,
Thank you so much for all you have done. Just wanted you to know how much I appreciate your advice and your friendship! Thanks again"
Love Fran
---
"Dear Troy,
Tony and I wanted to thank you for the wonderful evening, it is really nice that you do so much for us and thanks for that juicer we won. It is a wonderful gift we thank you again and our thanks go to Po and your staff.
Sincerely,"
Tony and Valerie
---
"Thank you for a perfect evening Dinner was delicious Drinks were divine Dances were delightful"
Edythe E.
---
"Troy,
I once met a young man named troy Who had a passion for life He just had to employ So he began a business To help mostly citizens Who were at the mercy Of their politicians And who couldn't figure out How to handle their riches! He started giving a number Of great seminars And does such a fine job Who would otherwise Risk losing their money Down to the very last Penny! He is a special model of one Who values his clients And helps them succeed What a true blessing This man is indeed"
Aljean P.
---
"Dear Troy,
I have been a client of yours for nearly 5 years and now have five accounts with you. As you know my 30-year career as a nurse brought many long hours (16 hours' days) and long weeks (on-call 24 hours) after this amount of time and effort in accumulating my retirement funds, I wanted them protected and secured.
The one thing I feared most upon retirement was running out of money before I ran out of life.  My parents lived 90 years of life, so longevity runs in my family. No longer being married concerns me in that I have no longer have a spouse to supplement my income.
I appreciate all the hard work you have done over the years in reviewing my portfolio annually. It is very comforting to know that I can call you on any time and never feel as though I am a bother.
When I was in the hands of an unscrupulous agent, I had sleepness nights worrying about my future and stability. I no longer have these worries, and I sleep soundly every night. For this? I thank you.
Retirement for now, has been all that I dreamed it would be. I do not worry about price tags. I travel when I want and I have purchased my new BMW! Thank you again Troy, for all your help and guidance over the past 5 years, and I look forward to referring more of my family and friends to you and your business as I did my own son Marty and my granddaughter Amanda
Sincerely,"
Fran C.
---
Strategies for Financial Independence
Contact us at info@asset-retention.com or call us at 949.595.4409 (toll free: 877.707.4409) to schedule a time to discuss your financial situation and the potential role of insurance in your financial strategy.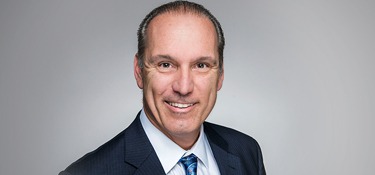 It can be difficult to make financial decisions without access to information. If you have questions or concerns about your current retirement strategy, feel free to contact us using the form below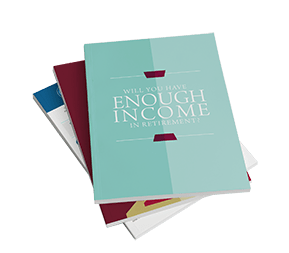 Get access to our helpful retirement kit which includes three guides that address topics you should consider when planning your retirement.