We've built our firm on lifelong relationships rooted in performance and trust.
Asset Retention Insurance Services
"Protecting and Growing Your Retirement" is our motto at Asset Retention Insurance Services, Inc. We use smart planning insurance products to create retirement certainty so that our clients can retire with confidence.
Asset Retention Insurance Services serves clients throughout California, specializing in Orange County. Founded in 1999, we have developed our business by reaching out, nurturing and maintaining close, trusting relationships with each of our clients.
Our primary focus is retirement and income strategies, estate and wealth management strategies. Our objective is simple: Reduce risk while still providing growth potential on assets, increase cash flow with a steady stream of lifetime income, help minimize taxes to enhance net worth, and simplify retirement for each of our clients so they may enjoy their golden years.
We understand how important it is for you to be able to trust your financial professional. It is crucial that you be provided with accurate and helpful information. We are experienced and responsive, and we recognize your need for integrity and transparency.
Benefits to our Clients:
True "income planning strategies" to help you outlive you retirement assets
Long tenure specializing in helping retirees and pre-retirees
Personalized service no matter what size retirement
Caring and committed team to aid in helping you reach your retirement goals
Helping solve, every day, the 2 biggest concerns for pre-retirees and retirees – "running out of money" and "long-term care/nursing home" concerns
The Income Strategy Process:
Identify clients' needs and goals
Listen carefully to your goals, dreams, and biggest concerns
Implement a personalized financial strategy called a "Retirement Roadmap"
Monitor and revise the strategy as needed on a semi-annual and/or annual basis
Our Code of Ethics
Asset Retention has seven basic values that guide us in all our business activities. They are:
Quality Service. We strive to serve every client with our very best.
Fairness. In everything we do, we are equitable and impartial, treating no one person better than another.
Honesty. We are truthful and have integrity in all our interactions.
Respect. We treat others the way we want to be treated.
Stewardship. We use every resource we have as if it were an asset.
Cooperation. We diligently work together so that the whole team is greater than the sum of its parts.
Listening. During all office or phone meetings and Policy Holder Service interactions, we listen carefully to the needs, goals, and concerns of each client to help provide answers and reassurance.
These seven values guide us in our interactions and how we help our clients every day. These are not the only values we hold and believe in, but they certainly are our core values. These guidelines help us in an ever-changing financial world.
What does our Code of Ethics mean to each of you? It means we will do the right thing every time to help ensure that you lead a retirement filled with financial confidence. We know having financial certainty allows you the freedom to enjoy the retirement chapter in your lives. This chapter is a lifestyle filled with fun, family and enjoying new adventures. We are there beside you every step of the way.
Our belief is that you deserve the best. We aim to provide that to each client through superior service, innovative products, enhanced features and real benefits with a team that truly cares. We know that by committing to meet challenges and achieve excellence, we will better serve our clients and dear friends.
Our Credo:
"If we don't take care of our customers, someone else will."
Our name says it all:
We help you protect and grow your retirement!
Strategies for Financial Independence
Contact us at info@asset-retention.com or call us at 949.595.4409 (toll free: 877.707.4409) to schedule a time to discuss your financial situation and the potential role of insurance in your financial strategy.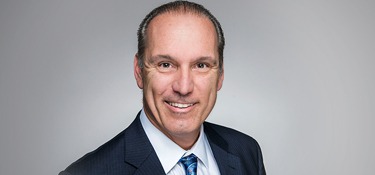 It can be difficult to make financial decisions without access to information. If you have questions or concerns about your current retirement strategy, feel free to contact us using the form below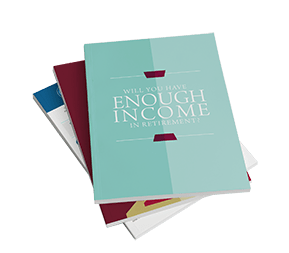 Get access to our helpful retirement kit which includes three guides that address topics you should consider when planning your retirement.